About the Young Lawyers Division:

In 2019, the INALP developed its Young Lawyers Division with an aim to attract young lawyers to join the association and become active and engaged in its various divisions, groups and initiatives and also to build an interactive association with fellow young colleagues from around India.

The Young Lawyers Division (YLD) of INALP is a secured platform for young advocates, giving members tools to navigate the early years of a career, opportunities to network, and resources to grow skill sets.

It further is an opportunity which shall provide young lawyers to meet and develop experts from the field of law and relationships globally, leadership opportunities, hone skills which are required in daily practice of law and the most important the opportunity to give back to the society.

The major goal of all our activities is to create a win-win situation in which young lawyers can enhance their skills and networks thanks to INALP programmes, conferences and other projects, while simultaneously providing the INALP and its constituents with fresh ideas and aid INALP by providing inputs over various policy recommendations on critical issues. Therefore, the YLD serves as an 'entrance door' for young lawyers by fulfilling the aforesaid.


Vision

As a young lawyer, we all face various hurdles in our professional sphere, be it in terms to court practice, dealings with employees, job search, choosing the right expertise, financial securement etc. Hurdles can very easily dissuade young lawyers, especially if they being first generations. Hence, we at INALP tend to bridge the gaps of first generation lawyers to skills and resources which they are required to have, helping young lawyers to be motivated in their professional fronts, build leaderships skills, provide them with a base of accessing contacts globally by conducting webinars, seminars, conferences, panel discussion, meets/social gatherings etc.


Objective/what we do:

• The objectives of the Young Lawyers' Div are to identify, discuss and promote issues involving young lawyers both around the world and within the association also providing policy recommendations critical issues.

• The Young Lawyers Division offers practical skills training programs to help you succeed in your law firm, Chamber practice and gain a professional advantage.

• To actively engage younger and newer members of the INALP to stimulate participation in the INALP, and thereby in pro-bono service and contribution to the legal profession.

• To promote the success of younger and newer members of the INALP by providing opportunities for professional development as well as network development. You will be provided with opportunities to interact and develop networking skills with lawyers.

• The YLD of INALP aims to achieve this by means of flowing communications with the other INALP Divs' so that their relevant activities and programmes can be actively promoted to young lawyers as well as by getting young lawyers involved directly by recommending them as speakers.

• Publications and awards for young lawyers

• Building network

• Career counseling

• Virtual pro bono clinic


Membership - Who is a Young Lawyer?

A Young Lawyer is any member of any Indian state Bar Council or the Bar Council of India (registered or unregistered) in good standing, whether active or inactive, under the age of 37, OR any attorney who has been admitted to the Indian Bar (of any state) for less than five (5) years.

To help you learn the keys to success, monthly web/meetings and informal social gatherings are offered to enhance your development in the following areas:
• How to Succeed in a Law Firm
• Where is Your Career Going?
• Creating a Productive Work Environment
• Lawyering Skills
• Professional Image and Presentation Skills

We can introduce you to other young lawyers in India and abroad, involve you in pro bono activities and much more. As an YLD's INALP member, you will enjoy an array of member benefits.

Membership benefits:

• Sharpen your practice: (free access to library and other various legal search engines)
• Accelerate your career (content access to webinars, jobs, etc)
• Broadening your connections (maintaining national and international connections)
• Save money (discounted program and events offers for members to INALP's events)
• Join member groups like virtual legal aid etc.
• Organizing webinars, conferences etc to develop leadership skills of young lawyers


Glimpse into YLD short seminar topics:

The following is an overview of the kinds of short seminars which will be conducted by experienced practitioners in addition to legal webinars:

Learning the Basics:

• How to draft commercial documents
• How to prepare pleadings
• How to improve your speaking and presentation skills
• You've Just Started, But Where is Your Career Going?
• Identifying career options
• Setting career goals
• Strategically planning your career development


Getting to Know the Community

• Informal social gatherings/webinars with other new lawyers
• Exposure to virtual pro bono services and other community activities

Gain a Professional Advantage
Professional Image & Presentation Skills: Practical and persuasive techniques to improve your professional image and have more impact in the courtroom, office and elsewhere. The Beginning of Business Development: Experienced practitioners will discuss how the associate can begin to:
• Overcome hesitations to developing new clients
• Interview clients with confidence
• Market him or herself and the firm
• Network
• Meet client expectations
• Deal with difficult client situations …And More

Your first years in practice (if in a law firm)
• Choosing a law firm environment to meet your goals
• Enhancing relationships with staff
• Enhancing relationships with partners
• Problems to expect
• Clearing obstacles and hurdles to success
• Finding opportunities outside your firm
• Planning long term goals

Creating a Productive Work Environment and Effectively Managing Your Time
• Balance billable hours with administrative, professional and personal time
• Prioritize tasks

How to branch out to independent practice? Am I ready?
• What is the right time?
• Skills needed?
• Financial crunch management?
• Practical aspects to keep in mind? ...And More.



---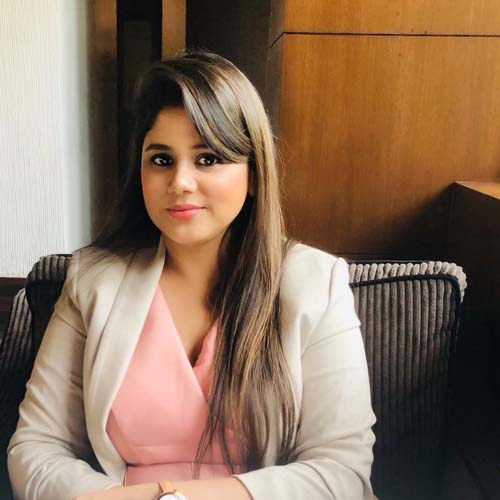 Shruti is an Experienced Legal Counsel with a demonstrated history of working in the legal services industry. Skilled in Legal Advice, Commercial Litigation, Corporate Law, Intellectual Property, Arbitration, and Legal Research. Strong professional with a B.B.A. LL.B. (Hons.) focused in Law since nine years.

She is a corporate legal consultant in Immigration laws. She is passionate about access to justice, gender rights, pro-bono policy in India, environmental law and social changes. Her vision is to combine her expertise in the legal field with her training in the welfare sector and to contribute to the society. She has conducted due diligences of Companies' Real Estate and assisted in other ancillary Compliances under the local laws.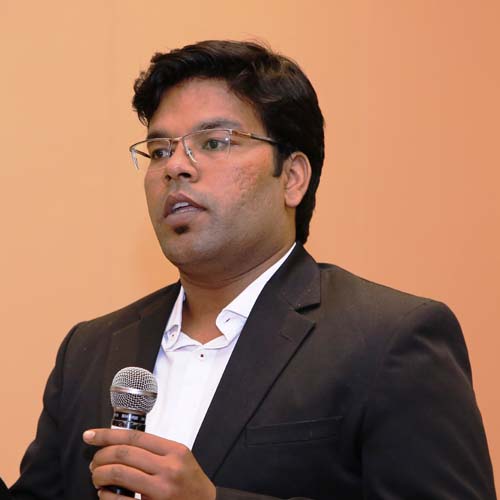 Akshay is a first generation well accomplished lawyer currently Managing Partner at URBAN LAWYERS and CONSULTANTS. He has obtained his law degree from Delhi University. He is Co-founder of Nurture Nature Global ( a NGO working on climate awareness in India) and has been a social legal activist for the past 10 years. He started his practice as litigating counsel dealing with civil and criminal law matters in Delhi high court and has experience of appellate and writ jurisdiction of the Supreme Court of India and various other High Courts.
He actively advises multiple start-ups, venture funds, angel investors and family offices across a range of practice areas such as corporate/commercial, compliance and regulatory, data protection and security, intellectual property, labour and employment, etc.
Some of the sectors where he is assisting and advising clients are healthcare (tele-medicine, e-pharmacies, pharmaceutical manufacturers, etc.), fin-tech, food laws, logistics and last-mile delivery, mapping and navigation, renewable energy, AI and machine learning, hospitality sector, automotive, telecom and licensing, infrastructure (water, oil & gas, steel and power), etc. He regularly speaks at conferences as well as conducts training at incubators and accelerators.
Akshaya has also taught short courses at leading law schools as well as on advisory board of many leading NGOs and Start-ups in india.