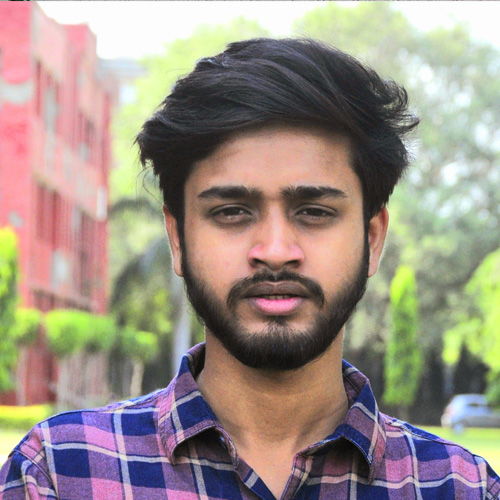 Rishav Ranjan is a fourth-year student at Lloyd Law College and an activist. He is currently thriving in the direction of constructive efforts for protection of environment and politics. He has his deep interest in Environment Law, Media Law, Insolvency Law and Constitutional Law.

He had written a letter to former Hon'ble Chief Justice of India Ranjan Gogoi, seeking his intervention in the matter of cutting of trees at Aarey Colony, Mumbai. His letter sought a stay order on the falling of trees from Aarey, described as Mumbai's green lungs. The Apex Court took suo moto cognizance and registered the letter as a Public Interest Litigation and ordered 'stay' as pleaded. This is an on-going matter in the SC as Suo Moto Writ Petition 2 of 2019.

He is also active in mooting as he won the 3rd Best Student Advocate in 2nd Surana & Surana Constitutional Law Moot Court Competition at KLE Law School, Bangalore. He also participated in 7th SCC Online - RMLNLU International Media Law Moot Court Competition dealing with diplomacy, privacy, surveillance and Surana & Surana UPES School of Law National Insolvency Law Moot Court Competition.

Previously, he has worked with many organizations during for several socio-political interventions during the Farmer's Movement that formulated two Kisan Mukti Bills for Remunerative Prices and Loan Waiver.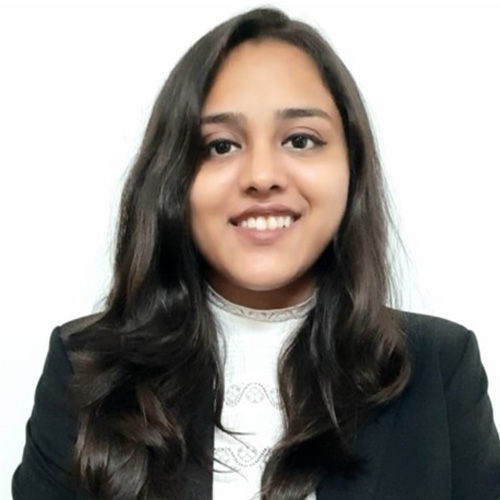 Shruti Gupta is a final year law student studying in Amity Law School, Noida. She has keen interest in writing about emerging legal issues. She has prodigious editing abilities, effort for excellence in everything she does.

She worked as a Paralegal for a law firm based in New Delhi. She is currently working as Editorial Director (Publications Wing) for Cyber Talk India & Executive Director for Consumer Assisto. She was also one of the semi-finalists in 9th RLC Saquib Rizvi Memorial Moot Court Competition, 2018 & quarter finalists in 8th ILNU Moot Court Competition, 2018. She has successfully organised various events including national and international conferences in the capacity of Student Convener.

She has also various papers published in reputed journals. She has also been a student editor in three books and currently working as an assistant editor for an international journal.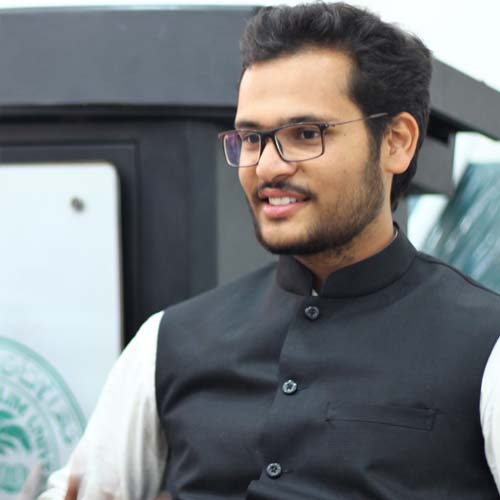 Abhay Pachauri
Vice-Chair
Abhay Pachauri is a fourth year student at Aligarh Muslim University, Aligarh. He has worked as Senior Local Coordinator with 'Students for Liberty', world's largest student libertarian organization. For his primary interest in constitutional Law, he holds a certification in "Human Rights, Fundamental Rights and Policing in India and Germany" from MNLU, Mumbai and Berlin School of Economics and Law. Apart from having research paper and blogs published to his name, he has also convened National Symposium and Colloquias. He also gives lecture to higher secondary school students so as to enlighten them to choose law as a career prospect.

Other than his indulgence in Data Privacy and Protection, he also has a keen interest in Intellectual Property Rights for which he has completed an online course on Copyright Law offered by Pennsylvania University. He had an experience to work as an intern with national organization like National Mineral Development Corp. and National Commission for Women along with passion for working on social and economic policies with a liberal outlook.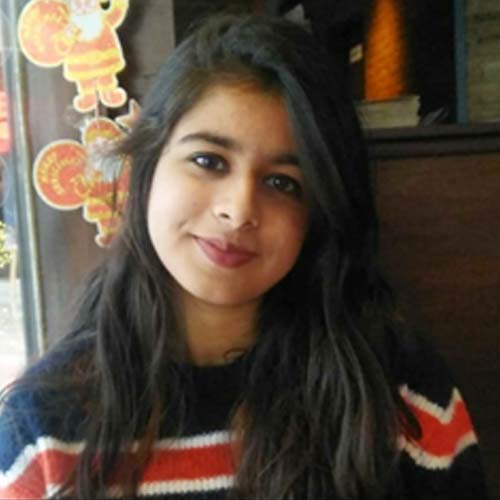 Malvika Arora is a 4th year law student studying in GD Goenka University, Sohna Road, Gurgaon. She is an avid reader, has brilliant interpersonal and communication skills as well as excellent command over the English language and her main interest lies in corporate and international law.

She has previously interned under CRY (Child rights and You) where she worked in a CRY Partner NGO-Saksham and undertook documentation works in Outer Delhi. During this process she worked closely with child achievers, women vigilant groups, volunteers, child sexual abuse survivors and rehabilitated missing children and parents.

She has also worked as a legal intern in Saket District Court before the Motor Accident Claims Tribunal and M.M Courts where she was made aware about the various court procedures, drafted written statements, helped in cross examination as well as helping in preparation of written arguments and did various research jobs to find out the judgements from SCC, SCR and ACJ.

Apart from that she has helped in organising several moot courts within her college and has worked as a convener as well. She is pursuing her minors in psychology and has also participated in mental health workshops.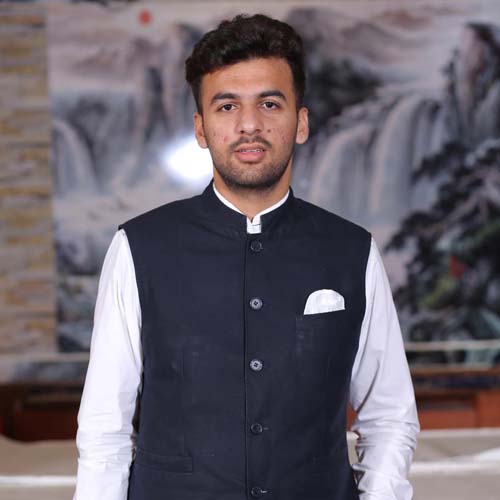 Larish Setia
Executive Member
Larish Setia is student of 3rd year Punjab School Of Law, Punjabi University, Patiala. He is also pursuing Company Secretary course under Institute of Company Secretaries of India. Recently, he did internships in NCLT, Chandigarh, RERA (Panchkula & Punjab) as well in MSME CHD.

He has vide exposure across different types of matters under Insolvency and Bankruptcy Code, 2016 for instance, regarding the position of Financial and Operational Creditors, Mergers, Amalgamations & Demergers matters, Revival of Company during strike off as well as matters related to allottes of Real Estate

Apart from this, He did research on wildlife protection and NRC Assam issue with Nurture Nature Global He also had participated in various MUNs and e-moot court competitions. His keen interest is in corporate litigation Recently He had filed recommendation on the center's proposal to decriminalize Dishonour of cheque under Section-138 and 143(1) of the Negotiable Instrument Act, 1881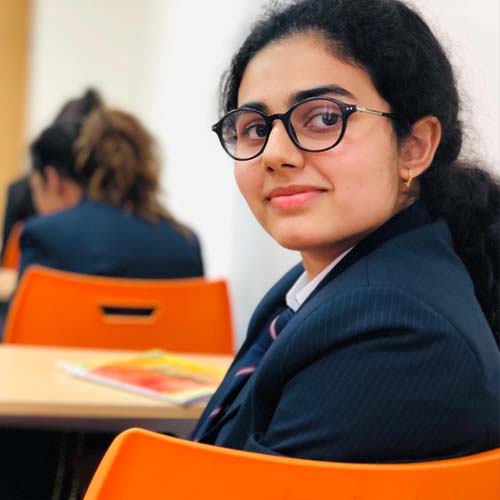 Rauncika Sharma
Executive Member
Raunicka Sharma is a third year learner from Symbiosis Law School Noida, pursuing her BBA-LLB degree. She has written various articles and blogs (for Oxfam India- NGO that she previously interned at) on various topics of social concern such as Child education, gender inequality, women in Indian politics etc..

She has extreme interest in trying and experiencing new things, is an avid reader and a passionate dancer. She is also a certified learner of French language. She has been an active debater since school times and has also convened in debates, declamations etc.

She is a focused person with a strong belief in Honesty and Hard work. Her objective in life is to continuously improve herself and to try new things that challenge her. She is a firm believer in the fact that "learning never stops."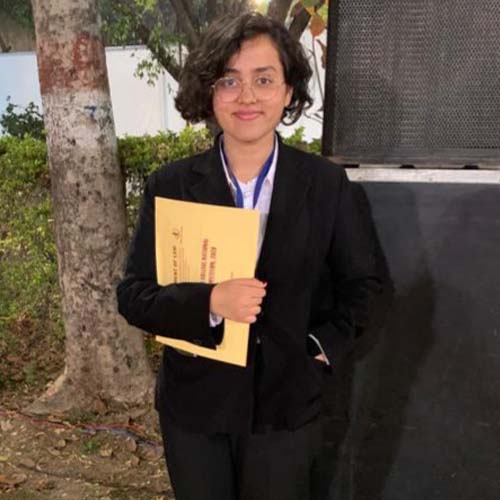 Ananya Mago
Executive Member
Ananya Mago is a law student in her second year at University School of Law and Legal Studies, GGSIPU. Her area of interest is human rights and policy making and research, with a special focus on rights of persons with disabilities, and LGBTQ+ rights.

She interned at HRLN, where she worked on the Trans Rights Initiative and the Reproductive Rights Initiative. She had the opportunity to work on 'Female Genital Mutilation' during her internship at INALP.

She has also participated actively in moots as well as debate competitions, and qualified as a semi-finalist at the First Annual Moot Court Competition, JNRNVRU, Udaipur.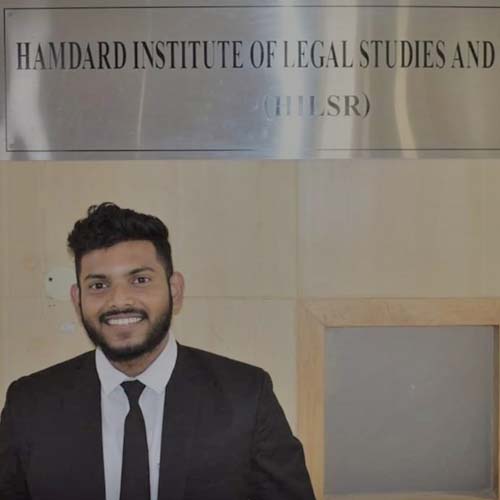 Aarlin Matthew Moncy
Executive Member
Aarlin Moncy is a 3rd-year B.A.LL.B student, studying in School of Law, HILSR, Jamia Hamdard. He is an avid researcher and he has done multiple internships and is currently an intern at Legal Desire, SKR & Associates, and INALP for the month June-July 2020.

He has written various blogs on legal issues like Miscarriage of Justice, Article 370, Reproductive Rights, etc. He is a Student Convenor of both Moot Court Committee and Legal Aid Clinic of his law school.

He has represented Lawctopus and Internshala as a Campus Ambassador and is currently Metacept's Campus Ambassador. He has participated in 3 National Moot Court Competitions and 1 National British Parliamentary Debate and has been a Quarter-Finalist and a Semi-Finalist in both moots and debate. He was the 2nd Runner-Up in the Intra Organisation Debate hosted by Students' Division, INALP in June 2020.


Analysis & Training Board:

This board will work with the Students' Division senior office bearers to plan students' need based research, analysis and training programs and courses. This board will do a due diligence before planning a program or course and vetting while selecting any resource person/organization. This board will be creating a discourse-oriented program of student division on case laws study, constitutional law, public policy and other contemporary challenges & developments.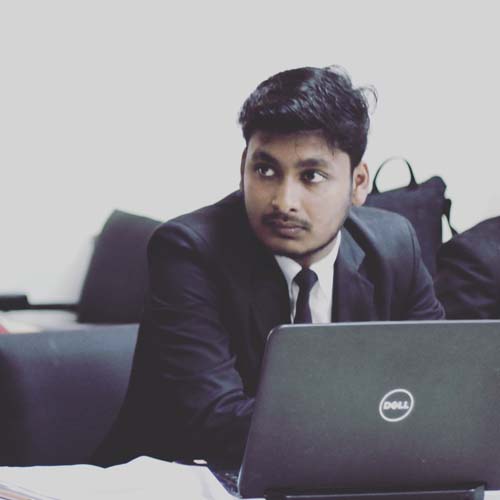 Shivam Garg is a fourth year law student at Aligarh Muslim University. He is currently working as Senior Local Coordinator with 'Students for Liberty', world's largest student libertarian organization. He has been a part of various other civil liberties organization such as People's Union of Civil liberties and WE Foundation etc. He has also served as Ambassador of International Youth Forum. He holds specialized certification with 1st rank in Consumer and Competition Law from Cochin University and also in Human Rights, Fundamental Rights and Policing from MNLU, Mumbai and Berlin School of Economics and Law.
He has authored various research papers and blogs touching contemporary events such as "Right of freedom of Religion", "Constitutional Morality" and "Legalization of Same-Sex Marriages in India" etc. He has interned with various senior advocates of Supreme Court and High Court. He also has the experience of work at district level courts and various NGOs.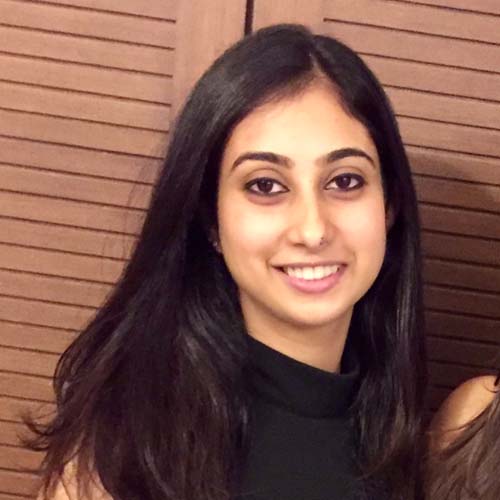 Anushka shah is 2nd year Law student at Government Law College, Mumbai, with experience in corporate, taxation, real estate law and litigation. She particularly is interested in corporate law with aspirations to pursue a career in the same. She has strong financial and analytical knowledge with a Bachelor's degree focusing on accounting and finance from H.R College, Mumbai. She also is trained classical dancer and currently, a representative of Government Law College, for women's football.


Academic Publication & Content Board:

This board will be responsible for the publication of students' created content on INALP. Checking plagiarism, originality of thoughts, disruptive ideas, etc. will be the criteria. This board will also check any content related to Students' Division. The office bearers of this board will also help student members and others in learning best practices while creating content. It'll also be taking care of the blog of INALP.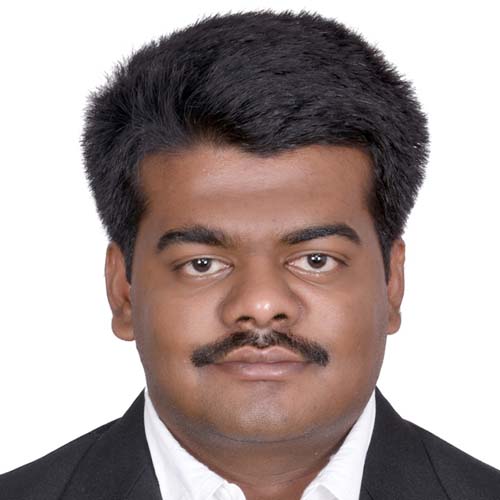 Pavan Kumar is a young, energetic individual, who is passionate about legal studies and legal research. Being inclined academically from a very young age, along with other recognitions, he was awarded the B.M.Sreenivasaiah Meritorious Student Award, from his erstwhile college, B.M.S College Of Law, for securing the highest marks in B.A. LL.B. He has also been awarded the prestigious B.S Narayan Academic Excellence Award for his overall achievements, from the B.M.Sreenivasiah Educational Trust. In the current year, he was the only student to specialise in LL.M. Taxation from India's most prestigious law school, the O.P Jindal Global Law School and also aims at another LL.M. in Corporate and Financial Law this year.
He has been credited for successfully coordinating the National Moot Court Competitions and holds certification in Energy Law from NLSIU; Alternative Dispute Resolution from Bangalore Mediation Centre; and Global Certification from ICCE in association with UNFCCC. During his college days, while interning under Dr. Gubbi Subba Rao in his Chambers, Dr. Gubbi's House of Justice, he has contributed as a Research Associate, to the yet to be published book titled "Private International Law". He has interned in the Judicial Chambers of the High Court of Karnataka under the guidance of Hon'ble Justice Aravind Kumar and was awarded a certificate of appreciation. He has also interned and even worked as a junior in a couple of law offices such as VVG & associates, SK Law Associates and others to name a few and received letters of appreciation towards his work.
He believes that he was fortunate enough to work as an intern in the National Green Tribunal, Principal Bench, New Delhi under the valuable guidance of Justice Adarsh Kumar Goel, former Judge, Supreme Court of India wherein he was highly appreciated for the report submitted by him titled "Waste Management- A Raging Menace". Till date, he has around 12 publications in national and as well as international journals including blogs and also equal number of publications are yet in the pipeline of getting published. Through his knowledge and experience, he wants to be of service to society and achieve greater heights in the field of law.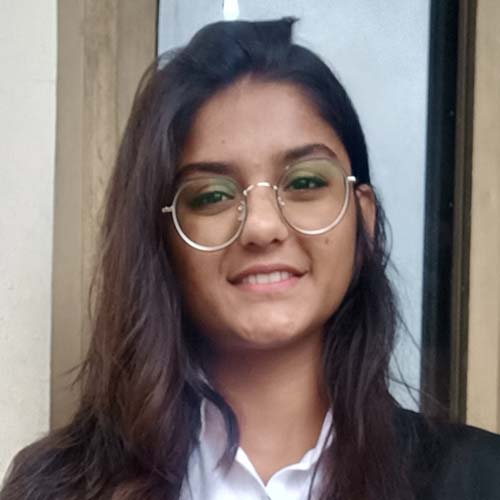 Astha Agarwal is a young law enthusiast, pursuing BBA-LLB, a five year course, from Symbiosis Law School, NOIDA. She has a vibrant personality with the readiness to grab opportunities in order to improve her skills and also develop new legal skills. She is more inclined towards corporate law, Insolvency and Bankruptcy Code, Intellectual Property and also Human Rights. But at the same time, she is open to all opportunities and is willing to learn and explore every area of law. She is a focused person with a strong belief in Hard Work and Time Management. She is a firm believer of "learning never stops". She strives for perfection and is always driven by passion to prove herself better than others by accepting competitions and challenges and striving to ace them.


Nikita Singh is a fourth year student at Aligarh Muslim University, Aligarh. She is currently a part of organization 'Feminism in India' and co-ordinates various programs for them. For her primary interest in Human Rights, she holds a certification in Human Rights from IGNOU. She has presented various research papers both at National and International conferences. Her various research papers have been published in reputed journals. She has interned at various levels of judiciary.She has also been a part of the 'One Billion Rising Campaign', the largest running campaign for women's rights. She has a passion of working for women's rights with a liberal outlook by joining the Administrative setup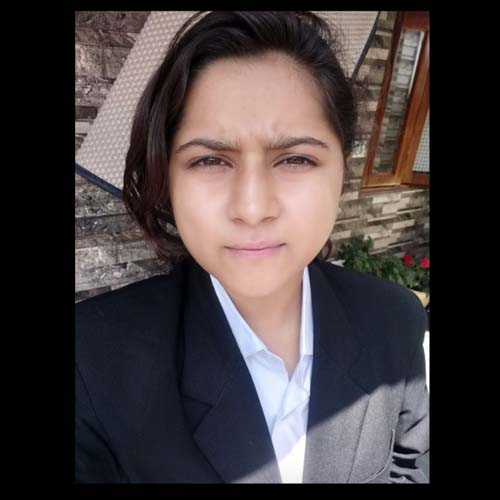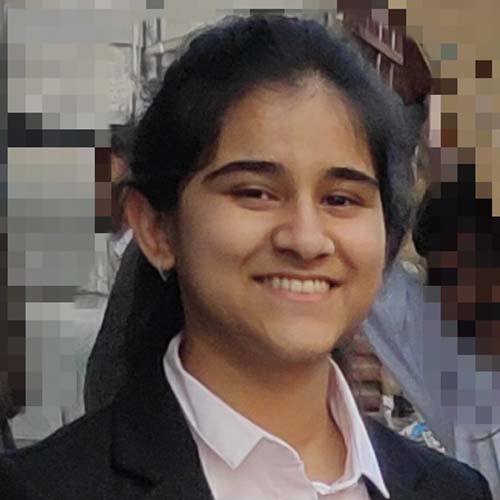 Having completed her studies from Welham Girls' School, Dehradun, Aditi is now a third year law student pursuing her studies from Kirit P. Mehta, School of Law, NMIMS. She has an ardent interest in arbitration and plans to establish herself in that field. She has participated in a number of inter and intra moot court competitions and has helped qualify her team till the semi finals of a judgement writing competition held by Government Law College, Mumbai. She has also pursued a number of online courses especially in the field of international law.
She has volunteered to work for a number of NGOs like NIVH and waste warriors- both of which operate in Dehradun. She has also interned with Sulabh International in her first year of college. She also has internship experience with a district level lawyer, the Indian National Bar Association and with the India Justice Foundation.
Apart from being active in the field of academics, she is also a national level shooter and has bagged several medals at the state and the pre-national level. She was also the captain of her school schooling team. She is also the recipient of all bronze, silver and gold medals by being a part of IAYP. Being active in a number of areas and not limiting herself solely to the field of academics, Aditi has tried to constantly work towards her betterment and has always been very excited to bring about change in the society.


Strategy & Partnership Board:

This board will come up with new strategies and development scheme for the growth of students' division by focusing on partnerships with other student organizations, civil societies, think tanks and any institution (law schools/universities).
Harshit Kumar Mishra
Co-Chair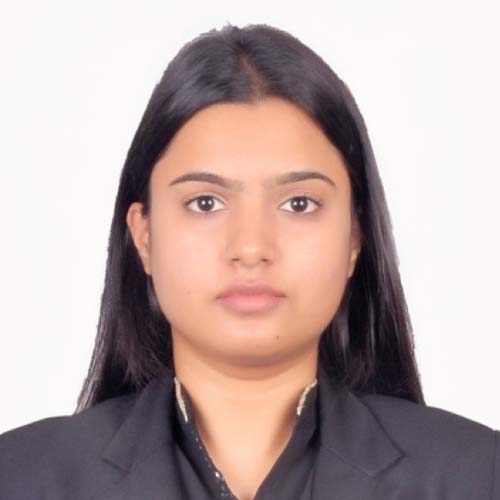 Kriti Khokhar is currently pursuing her BALLB at Asian Law College, Noida. She has keen interest in criminal law, constitutional Law, AI laws, cyber laws, Womens laws, Animal laws and corporate laws.
She has served as an intern in dynamic fields of Law such as in District Court and High Court with Standing Panel counsel and other advocates of Delhi. She has also worked with two Ngo's namely Consumer Voice and Ashi foundation where she worked on amendment of New Motor Vehicle Act 2015, published her research on Guide to Tobacco Control Laws and worked as a public speaker for women's right respectively. In corporate sector, she has worked with Indian Lawyers Association and a Delhi based IPR law firm at Daswani & Daswani. She has also served as intern in Ministry of Electronics and information technology where she worked on various gaming laws and cyber related issues. Currently she is working as an Active student Moderator at Nitish Mehra and Associates Firm and intern at Delhi High Court with Standing Panel Counsel. Along with that she has also been the Coordinator of 1st National Client Counseling 2020.
She holds certification in International Law from The Indian Society of International Law, New Delhi and various participations in seminars, conferences, stakeholders meetings, workshops etc. She has also presented Research Paper on Socio Legal prospective of Right of victim in criminal Justice and Changing Dimensions of Intellectual Property Right.


Academia - Industry Relations Board:

This board will help the students' division to develop relations with professionals from industries like from law firms, legal department of companies, senior advocates, advocates from different courts. This board will also try to get some student development programs launched like debates, moot court competition, etc. in the name of a company or a senior advocate. To create a fund for the working of Students' Division.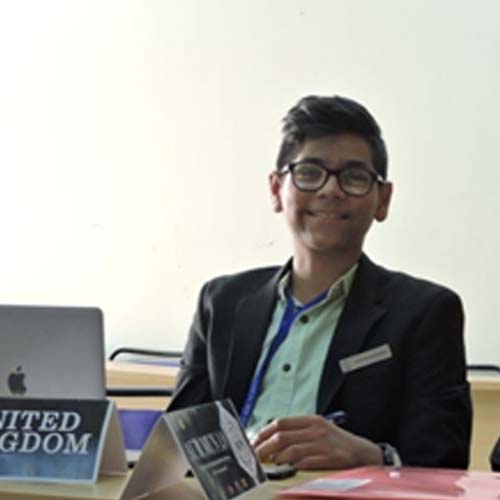 Deepesh Katariya
Co Chair
Deepesh Katariya is a 4th year law student studying in Amity Law School, Jaipur. He has his deep interest in Merger and Acquisition Law, Corporate Law, and Insolvency Law . He has keen interest in writing about emerging legal issues. He has remarkable editing abilities, effort for excellence in everything he does. He worked as a Legal Intern for a law firm based in Madras as well as New Delhi. He has a diploma on Internet law and Policy from GNLU. He has been an active member of Student's Committee in holding various National as well International events and workshops. He has so far attended three National Moot Competitions as the Second speaker in all the three times, also presented his research work in various National and International conferences.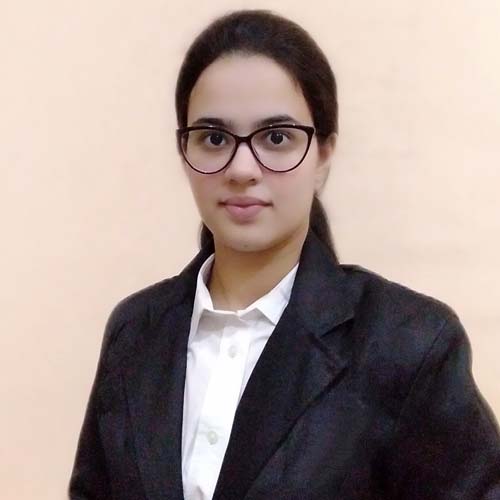 Mitali Khatri is a 3rd year B.A. LL.B. student of Symbiosis Law School, Noida and a believer of hard work, punctuality and consistency. She hails from Bikaner, Rajasthan. She has done her entire schooling from Sophia Senior Secondary School, Bikaner. She has always participated actively in various curricular, co-curricular and extra-curricular activities. She has also attended various seminars and certificate courses. She has some experience of research and publication as well. As a law student, her fields of interest are Contract Law, Criminal Law, Constitutional Law, Family Law and Intellectual Property Law. She has an inclination towards experiencing and learning from every possibility.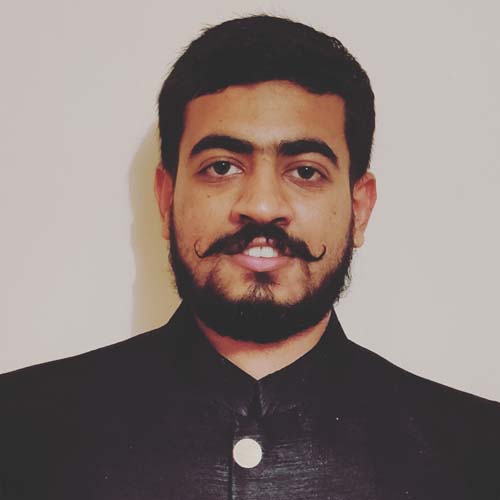 Ambrish Singh Shekhawat
Member
Ambrish Singh Shekhawat is a law student and doing the Certification course in International Humanitarian law (IHL) from Indira Gandhi National open university of legal studies, Delhi and he has also completed his B.tech Degree in Mechanical Engineering from Reva University Bangalore.
He is a very good learner and reader and has a good interpersonal and communication skills and a good command over English language and his main Field of interest are in international relations, Company laws and corporate laws etc. Meanwhile from last 3 years he is also working with India's largest and reputed Political party i.e Bhartiya Janata Party (B.J.P) and a Leading Member of Rajasthan for BJP and help them in building up networking , team management and election and legal policies for party.
He is always much interested in trying some new things and gain some experience over it and he has been a part of various NGO's, Law firms and Legal department of various public sectors and supporting them in anyways. And actively participating in BJP party Political activities and legal framework etc.
He is more focused person with a positive attitude and strong belief in hard work . His main objective in life is to continuously improve himself and always trying to learn new things .


Public Relations & Marketing Board :

The primary role of this board will be doing the necessary marketing and PR of INALP as whole and Students' Division in particular. This board will work on the social media promotion of INALP's work and to increase the outreach and membership of INALP. The committee could have its own manner for the same.
Students' Envoy :