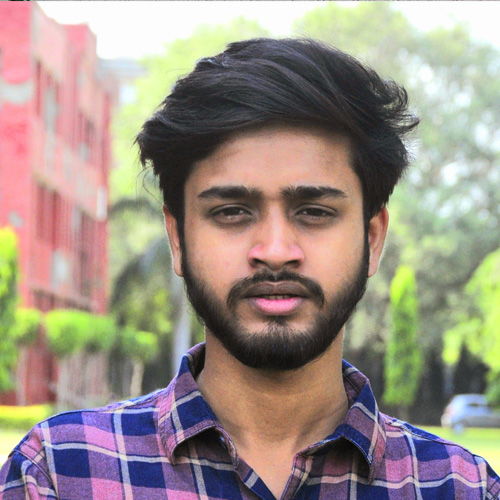 Rishav Ranjan is a fourth-year student at Lloyd Law College and an activist. He is currently thriving in the direction of constructive efforts for protection of environment and politics. He has his deep interest in Environment Law, Media Law, Insolvency Law and Constitutional Law.

He had written a letter to former Hon'ble Chief Justice of India Ranjan Gogoi, seeking his intervention in the matter of cutting of trees at Aarey Colony, Mumbai. His letter sought a stay order on the falling of trees from Aarey, described as Mumbai's green lungs. The Apex Court took suo moto cognizance and registered the letter as a Public Interest Litigation and ordered 'stay' as pleaded. This is an on-going matter in the SC as Suo Moto Writ Petition 2 of 2019.

He is also active in mooting as he won the 3rd Best Student Advocate in 2nd Surana & Surana Constitutional Law Moot Court Competition at KLE Law School, Bangalore. He also participated in 7th SCC Online - RMLNLU International Media Law Moot Court Competition dealing with diplomacy, privacy, surveillance and Surana & Surana UPES School of Law National Insolvency Law Moot Court Competition.

Previously, he has worked with many organizations during for several socio-political interventions during the Farmer's Movement that formulated two Kisan Mukti Bills for Remunerative Prices and Loan Waiver.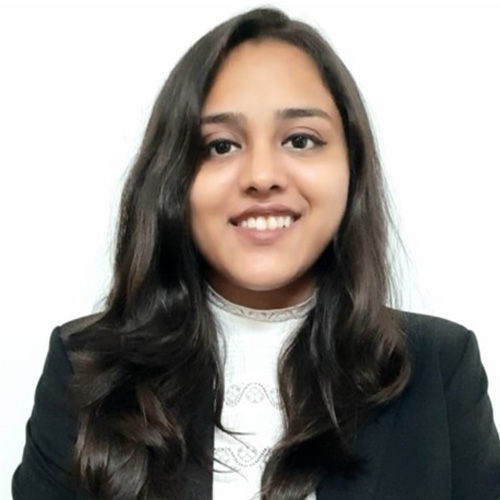 Shruti Gupta is a final year law student studying in Amity Law School, Noida. She has keen interest in writing about emerging legal issues. She has prodigious editing abilities, effort for excellence in everything she does.

She worked as a Paralegal for a law firm based in New Delhi. She is currently working as Editorial Director (Publications Wing) for Cyber Talk India & Executive Director for Consumer Assisto. She was also one of the semi-finalists in 9th RLC Saquib Rizvi Memorial Moot Court Competition, 2018 & quarter finalists in 8th ILNU Moot Court Competition, 2018. She has successfully organised various events including national and international conferences in the capacity of Student Convener.

She has also various papers published in reputed journals. She has also been a student editor in three books and currently working as an assistant editor for an international journal.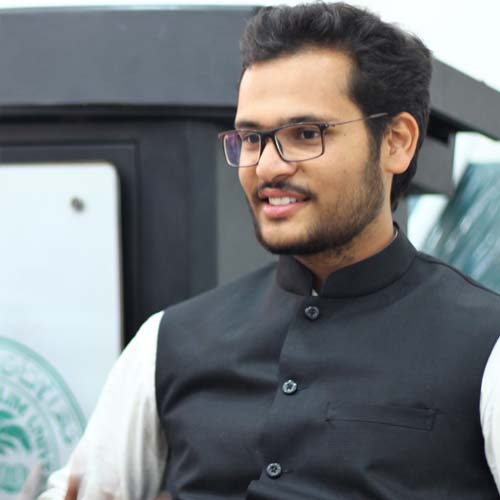 Abhay Pachauri
Vice-Chair
Abhay Pachauri is a fourth year student at Aligarh Muslim University, Aligarh. He has worked as Senior Local Coordinator with 'Students for Liberty', world's largest student libertarian organization. For his primary interest in constitutional Law, he holds a certification in "Human Rights, Fundamental Rights and Policing in India and Germany" from MNLU, Mumbai and Berlin School of Economics and Law. Apart from having research paper and blogs published to his name, he has also convened National Symposium and Colloquias. He also gives lecture to higher secondary school students so as to enlighten them to choose law as a career prospect.

Other than his indulgence in Data Privacy and Protection, he also has a keen interest in Intellectual Property Rights for which he has completed an online course on Copyright Law offered by Pennsylvania University. He had an experience to work as an intern with national organization like National Mineral Development Corp. and National Commission for Women along with passion for working on social and economic policies with a liberal outlook.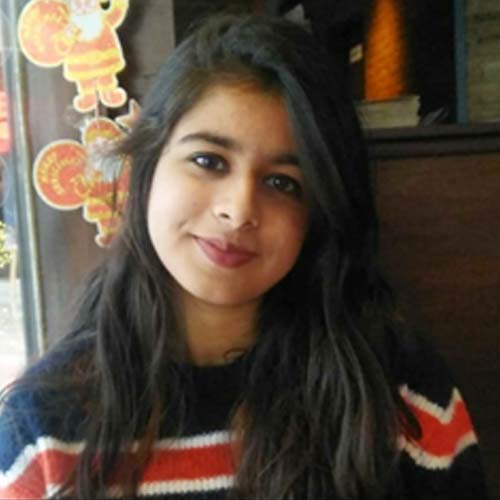 Malvika Arora is a 4th year law student studying in GD Goenka University, Sohna Road, Gurgaon. She is an avid reader, has brilliant interpersonal and communication skills as well as excellent command over the English language and her main interest lies in corporate and international law.

She has previously interned under CRY (Child rights and You) where she worked in a CRY Partner NGO-Saksham and undertook documentation works in Outer Delhi. During this process she worked closely with child achievers, women vigilant groups, volunteers, child sexual abuse survivors and rehabilitated missing children and parents.

She has also worked as a legal intern in Saket District Court before the Motor Accident Claims Tribunal and M.M Courts where she was made aware about the various court procedures, drafted written statements, helped in cross examination as well as helping in preparation of written arguments and did various research jobs to find out the judgements from SCC, SCR and ACJ.

Apart from that she has helped in organising several moot courts within her college and has worked as a convener as well. She is pursuing her minors in psychology and has also participated in mental health workshops.


Larish Setia is student of 3rd year Punjab School Of Law, Punjabi University, Patiala. He is also pursuing Company Secretary course under Institute of Company Secretaries of India. Recently, he did internships in NCLT, Chandigarh, RERA (Panchkula & Punjab) as well in MSME CHD.

He has vide exposure across different types of matters under Insolvency and Bankruptcy Code, 2016 for instance, regarding the position of Financial and Operational Creditors, Mergers, Amalgamations & Demergers matters, Revival of Company during strike off as well as matters related to allottes of Real Estate

Apart from this, He did research on wildlife protection and NRC Assam issue with Nurture Nature Global He also had participated in various MUNs and e-moot court competitions. His keen interest is in corporate litigation Recently He had filed recommendation on the center's proposal to decriminalize Dishonour of cheque under Section-138 and 143(1) of the Negotiable Instrument Act, 1881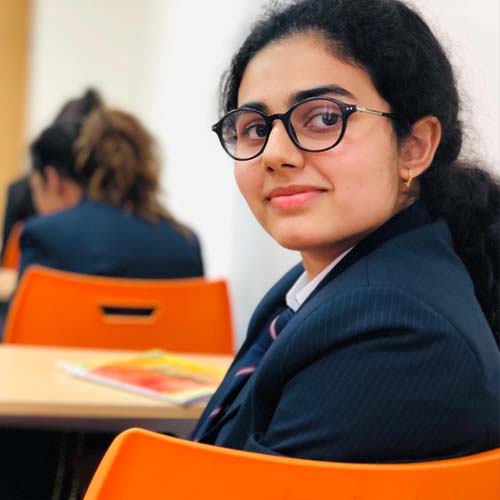 Raunicka Sharma is a third year learner from Symbiosis Law School Noida, pursuing her BBA-LLB degree. She has written various articles and blogs (for Oxfam India- NGO that she previously interned at) on various topics of social concern such as Child education, gender inequality, women in Indian politics etc..

She has extreme interest in trying and experiencing new things, is an avid reader and a passionate dancer. She is also a certified learner of French language. She has been an active debater since school times and has also convened in debates, declamations etc.

She is a focused person with a strong belief in Honesty and Hard work. Her objective in life is to continuously improve herself and to try new things that challenge her. She is a firm believer in the fact that "learning never stops."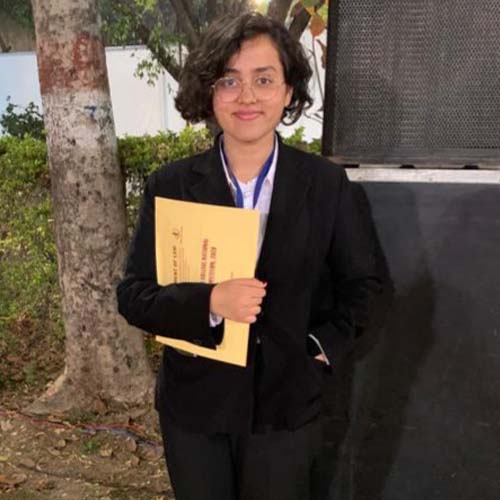 Ananya Mago is a law student in her second year at University School of Law and Legal Studies, GGSIPU. Her area of interest is human rights and policy making and research, with a special focus on rights of persons with disabilities, and LGBTQ+ rights.

She interned at HRLN, where she worked on the Trans Rights Initiative and the Reproductive Rights Initiative. She had the opportunity to work on 'Female Genital Mutilation' during her internship at INALP.

She has also participated actively in moots as well as debate competitions, and qualified as a semi-finalist at the First Annual Moot Court Competition, JNRNVRU, Udaipur.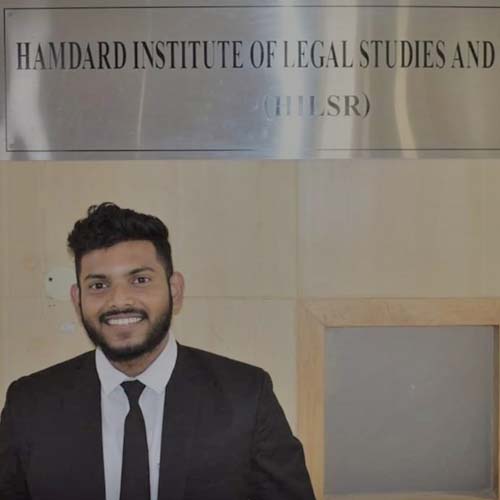 Aarlin Moncy is a 3rd-year B.A.LL.B student, studying in School of Law, HILSR, Jamia Hamdard. He is an avid researcher and he has done multiple internships and is currently an intern at Legal Desire, SKR & Associates, and INALP for the month June-July 2020.

He has written various blogs on legal issues like Miscarriage of Justice, Article 370, Reproductive Rights, etc. He is a Student Convenor of both Moot Court Committee and Legal Aid Clinic of his law school.

He has represented Lawctopus and Internshala as a Campus Ambassador and is currently Metacept's Campus Ambassador. He has participated in 3 National Moot Court Competitions and 1 National British Parliamentary Debate and has been a Quarter-Finalist and a Semi-Finalist in both moots and debate. He was the 2nd Runner-Up in the Intra Organisation Debate hosted by Students' Division, INALP in June 2020.