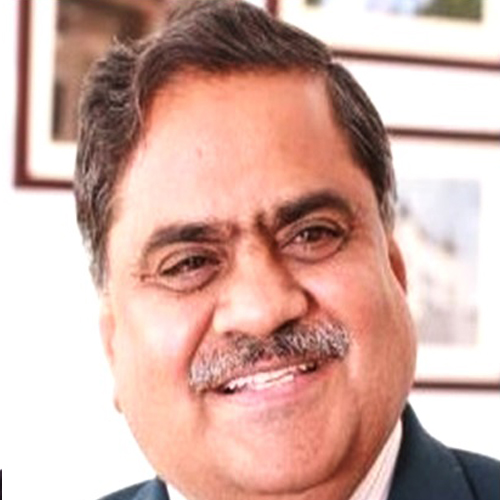 A V Narsimha Rao
Co-Chair
Prof A V Narsimha Rao is a Post Graduate in Business Laws and Ph D in Environmental Laws. His areas of interests include the Corporate and Commercial Laws, Insurance Law, Environmental Laws, IPR Law and Banking Laws. He has nearly 20 years of teaching and research and 20 years of industry experience. He has conceptualised the law Journals on various areas of law for the ICFAI University Press and edited Journals like, the ICFAI Journal of Intellectual Property, the ICFAI Journal of Insurance Law, the ICFAI Journal of Alternative Dispute Resolution and presently editing the IUP Law Review which is published quarterly. He has guided Ph D and LLM Students for their dissertations. He has written more than 45 research articles published in national and international Journals. He has organized national and international conference, more specifically the International Conference on Insolvency and Bankruptacy Law jointly with the Insolvency and Bankruptacy Board of India, Ministry of Corporate Affairs, Government of India and Delaware Law School, Delaware, US (2018), the International Conference on Insurance Law and Regulations jointly with the IRDA and New Castle University, Australia (2018), national level moot Court competition jointly with Bar Council of India (2017) . Prof Rao is member of Board of Management of the ICFAI Universities Jaipur, Sikkim, Tripura, Baddi and Dehradun.

Prof Rao attended the Annual meet of Association of American Law Schools, USA (2012) on invitation. He also attended the Asia Pacific Regional Meet of International Association of Law Schools in Shanghai during April 2019 and Annual General Meeting in Poland during the month of September 2019.


Reema Bali is an Assistant Professor, Law with the School of Real Estate, RICS School of Built Environment. A law graduate from Delhi University, Reema acquired her Masters in Law (LLM) from the UK specializing in International Commercial and Business Law. She has national and international teaching experience of almost ten years. She has worked as an Assistant Professor and Head, Placement Cell with Lloyd Law College, Greater Noida. Reema has taught at IGNOU, Amity, Leeds Metropolitan University and London Academy for Higher Education.
Pursuing her research degree in commercial law with special emphasis on Insider Trading. Law graduate from Delhi University.
Masters in Law (LLM) from the UK specializing in International Commercial and Business Law.