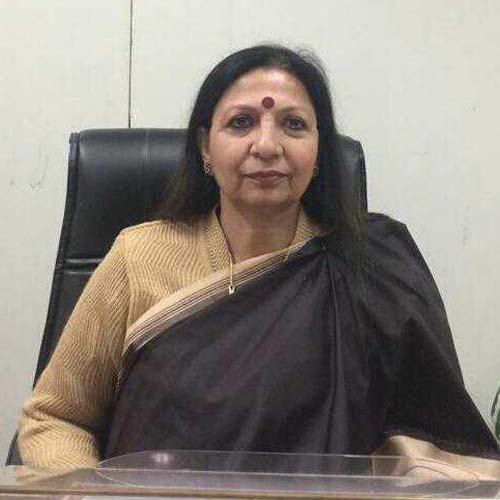 Prof. (Dr.) Viney Kapoor Mehra
Advisor
Prof. (Dr.) Viney Kapoor Mehra is the Founder Vice Chancellor of the Dr. BR Ambedkar National Law University (DBRANLU) at Sonipat. To know more about her, click here.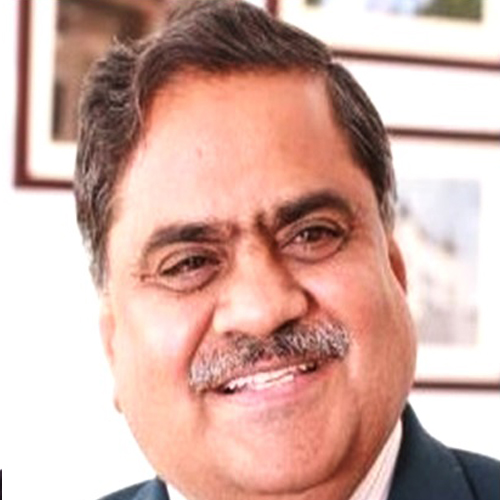 A V Narsimha Rao
Co-Chair
Prof A V Narsimha Rao is a Post Graduate in Business Laws and Ph D in Environmental Laws. His areas of interests include the Corporate and Commercial Laws, Insurance Law, Environmental Laws, IPR Law and Banking Laws. He has nearly 20 years of teaching and research and 20 years of industry experience. He has conceptualised the law Journals on various areas of law for the ICFAI University Press and edited Journals like, the ICFAI Journal of Intellectual Property, the ICFAI Journal of Insurance Law, the ICFAI Journal of Alternative Dispute Resolution and presently editing the IUP Law Review which is published quarterly. He has guided Ph D and LLM Students for their dissertations. He has written more than 45 research articles published in national and international Journals. He has organized national and international conference, more specifically the International Conference on Insolvency and Bankruptacy Law jointly with the Insolvency and Bankruptacy Board of India, Ministry of Corporate Affairs, Government of India and Delaware Law School, Delaware, US (2018), the International Conference on Insurance Law and Regulations jointly with the IRDA and New Castle University, Australia (2018), national level moot Court competition jointly with Bar Council of India (2017) . Prof Rao is member of Board of Management of the ICFAI Universities Jaipur, Sikkim, Tripura, Baddi and Dehradun.

Prof Rao attended the Annual meet of Association of American Law Schools, USA (2012) on invitation. He also attended the Asia Pacific Regional Meet of International Association of Law Schools in Shanghai during April 2019 and Annual General Meeting in Poland during the month of September 2019.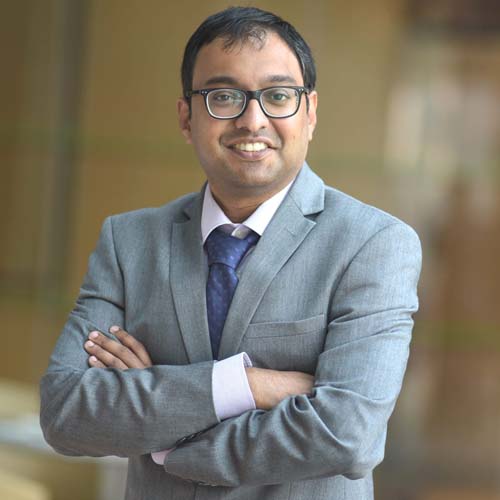 Dr. Ananth Padmanabhan
Co-Chair
Dr. Ananth Padmanabhan currently serves as Dean at Daksha Fellowship and as a visiting fellow at the Centre for Policy Research. His research interests are in the fields of technology policy, intellectual property rights, and innovation scholarship. He has authored a leading treatise, Intellectual Property Rights: Infringement and Remedies (LexisNexis, 2012), and co-edited an important volume, India as a Pioneer of Innovation (OUP, 2017).

His co-authored chapter on Big Data in a recent volume on Regulation in India: Design, Capacity, Performance (Hart Publishing, 2019), is part of a continuing initiative to examine the public law and regulatory dimensions of new technologies. It builds on his understanding of the Indian State and the Supreme Court within the constitutional context, explored through chapters in Rethinking Public Institutions in India (OUP, 2017), and the Oxford Handbook of the Indian Constitution (OUP, 2016). He engages in broader public conversations on the impact of technology through his opinion pieces in Hindustan Times, ThePrint, Livemint, Indian Express, and other print / new media.

Ananth holds masters and doctoral degrees from the University of Pennsylvania Law School, and completed his undergrad in law from the National Law School of India University, Bangalore. He practiced law for six years before the Hon'ble Madras High Court, first in the chambers of Arvind P. Datar, Senior Advocate and then as an independent practitioner, before embarking on higher studies and a subsequent journey that led him to set up the technology and policy research vertical at the Carnegie Endowment for International Peace, New Delhi. In his free time, Ananth loves to engage with regional and world cinema and play the guitar.


Reema Bali is an Assistant Professor, Law with the School of Real Estate, RICS School of Built Environment. A law graduate from Delhi University, Reema acquired her Masters in Law (LLM) from the UK specializing in International Commercial and Business Law. She has national and international teaching experience of almost ten years. She has worked as an Assistant Professor and Head, Placement Cell with Lloyd Law College, Greater Noida. Reema has taught at IGNOU, Amity, Leeds Metropolitan University and London Academy for Higher Education.
Pursuing her research degree in commercial law with special emphasis on Insider Trading. Law graduate from Delhi University.
Masters in Law (LLM) from the UK specializing in International Commercial and Business Law.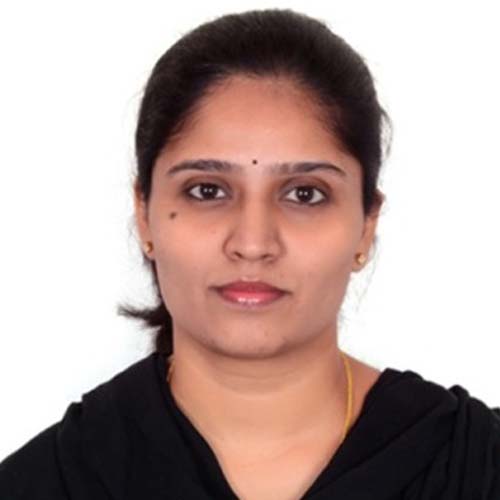 Rajashree. K is an Assistant Professor at Ramaiah College of Law, Bengaluru. She has received her LLB and LLM from University Law College, Bangalore University, Bangalore. She is the recipient of Prof.
Ravishankar Gold medal for topping the overall braches of specialization in LLM and Vombatkere Gurunandan Rao Memorial Award for Labour Law and Human Rights Law in LLB. She has secured first rank in LLM, 3rd rank in 5 year BA.LLB and 8th rank in the 3rd year BA.LLB. She has completed her KSET and currently pursuing her PhD from School of Law, Christ University, Bangalore
Rajashree comes with experience of having worked in Fortune 500 companies before joining academics. She has worked as Manger-Legal in Sterlite Industries India Limited, Tuticorin, Chess Management Services Limited, Chennai & Delhi and Anup.S.Shah Law firm, Bangalore. She has 6 years of teaching experience. Her area of specialization is Environmental Law and areas of interest include Alternative Dispute Resolution mechanisms, Labour laws and Law of Contracts.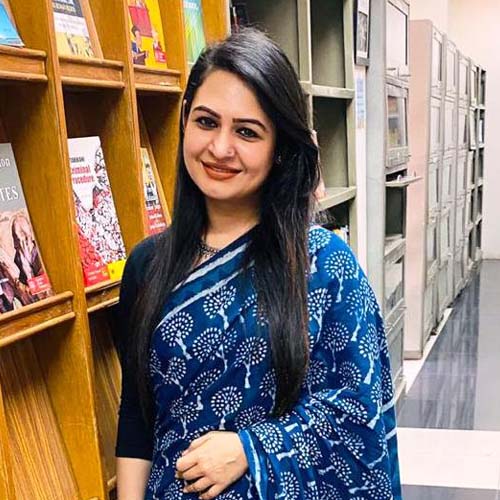 Astha Mehta is currently working as an Assistant Professor at School of Law, Ansal University for over 5 years. She has secured her B.A.LL.B. (Hons) from NALSAR University of Law, Hyderabad. Subsequently, she pursued her LL.M. in Business Law from Amity Institute of Advanced Legal Studies, Amity University where she was awarded a Gold Medal.
She has submitted her PhD thesis in the area of Limited Liability Partnerships wherein she has done a comparative analysis between India and Singapore. She has an experience of eight years in primarily in academics and brief stint in corporate and litigation. Apart from specializing in designing innovative curriculum that accommodates multiple intelligences and reaches all learning styles, she is deeply involved in facilitating internships and recruitment for students across prestigious law firms and MNCs in the country, being the Coordinator for Internship & Recruitment Committee (IRC) at School of Law, Ansal University. She is also the Coordinator for Advocacy and Mediation Skills Clinic and Trans-disciplinary Learning (TDL) Courses. She has also designed course modules for IGNOU.
She has couple of research articles to her credit published in National and International Journals and paper presentations at various Conferences and Seminars. She was also invited to train the Judges and Advocates of the High Court and District Courts in Manipur on Mediation Skills.